JOIN NOW!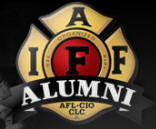 Welcome to our Web site!
Have you signed up for the JFRD email group? Get the latest news and comments from the active and retired members.
---
The 2019 Firefighter's Luncheon will be held Tuesday October 29, 2019. 10:00 AM until 2:00 PM.
FREE ONLINE 2019 SHIFT CALENDAR
Click here to see the pictures from the
2018 Retired Firefighter Luncheon
2018 Florida Fallen Firefighter Memorial Service
---
Jacksonville Retired Firefighter Uniform

To view the official specifications and where to get one, click HERE.
Adobe reader is necessary to view the file. It is a free download and quite common because it takes up less space and bandwidth for us to do this. Most everybody already has this on their computer, but if not, download the program using the free download link below.
When you click the download icon, you will go directly to the download page. Be sure to uncheck the Google Toolbar and Google Chrome browser add ons located in the middle box before downloading.

---
Please keep our sick members in your thoughts and prayers.

Retired Captain Julian "Craig" Smith was involved in a motorcycle crash at 103rd & 295 on Thursday April 04, 2019. He sustained some major injuries and is recovering at home now. Visits are and prayers are welcomed.


---
OUR OLDEST LIVING FIREFIGHTERS

Our Current Oldest Living Chief is Cullen Chalker.
Recently, the owners of Firehouse Subs honored him with a plaque displayed at their Beach Boulevard store.
Our Oldest Living Firefighter, Walter Hurlbert (98) passed away August 01, 2019. He retired from Ladder 44C after spending 35 years with the JFRD.




Retired Batallion Rescue Chief P.N. Rudin passed away Thursday August 22, 2019
Retired JFRD Firefighter Tony Mitchell passed away Tuesday August 27, 2019.

---
---
The 2016 JFRD Yearbook is still available to order.
Price is $65.00.

CLICK HERE FOR FULL ORDERING INFORMATION.
---
Check out the April 2019 NEWSLETTER !!
Fourth quarter Widow's newsletter is now available
JFRD "Fire Department Connections" Newsletter
---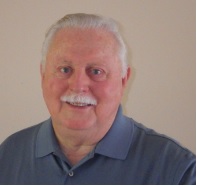 Retired Captain Ray Powell is now helping firefighters with retirement investments.
CLICK HERE to find out more!
SEPTEMBER 2019
JAXRFA EVENT CALENDAR

Informal Firefighter breakfast get together.
Thursday September 05, 2019 from 09:00 until noon.
Hardees
491 Blanding Blvd.
Orange Park, FL 32073 MAP
Red Knights Motorcycle Club meeting
6:30 PM Tuesday September 10, 2019
Location: Pig BBQ in Callahan, Florida
Evans Howard - President (904) 343-1148
Retired Firefighter Breakfast and JAXRFA Meeting
Thursday September 12, 2019
8:00 AM Piccadilly Beach & University MAP
Monthly Meeting
IAFF L-122
9:00 AM Thursday September 19, 2019

A light breakfast will be served at 8:00 AM

Jacksonville Firefghter's Hall
618 Stockton Street

Informal Firefighter breakfast get together.
Thursday September 26, 2019 from 09:00 until noon.
Hardees
491 Blanding Blvd.
Orange Park, FL 32073 MAP

Other upcoming events

---

FOOF
All FOOF Dinner and Dances will be held at the Firefighters Hall,
618 Stockton St. with social hour beginning at 6pm
dinner at 7pm on the date listed, unless otherwise announced.

Reminders will be emailed 1-2 weeks before each event.

Friday August 16th (C Shift)
Friday October 04th, 2019 (A Shift)
Friday December 13, 2019 (B Shift)
Friday January 31, 2020 (C Shift)

.
RSVP is required by Wednesday evening prior by email to jaxfoof@yahoo.com or by calling (904)707-6219. Please indicate the number of members and guests attending.
*Members and date – $5.00 per person
*Guests of a member - $10.00 per person

Jacksonville Retired Firefighter Association's Officers:

President
John Wood 904-868-7480 LOGOS
1st Vice Prhesident
Ronnie Learn 904-662-3235
2ND Vice President
Herb Ramsdell 904-641-0728
Secretary
George Thornton 904-710-2614
Treasurer
John Wood 904-868-7480
Sergeant-At-Arms
Duke Denson 904-891-3381
Chaplain
Richard Brand 904-616-8262
Newsletter Editor
Meg Barr 904-707-8127
Fire Dept. Liaison
Evans Howard 904-343-1148
Activities/Social Coordinator
Ron Learn / Charlie Geiger
Webmaster
Buddy Harris 904-786-7300 or SEND A MESSAGE
Historian
Richard Brand 904-616-8262
Materials Procurement
Duke Denson/Wayne Doolittle
Financial Advisor/Auditor
Joe Smith/Richard Howard
By Laws/Election Coordinator
Joe Smith/Paul Lutzen

A note from your webmaster: If you would like any changes or updates to the website, please feel free to contact me on my cell phone 786-7300. To send me a message, CLICK HERE