JOIN NOW!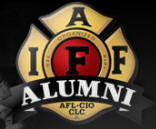 Welcome to our Web site!
---
---
---
Jacksonville Retired Firefighter Uniform

To view the official specifications and where to get one, click HERE.
Adobe reader is necessary to view the file. It is a free download and quite common because it takes up less space and bandwidth for us to do this. Most everybody already has this on their computer, but if not, download the program using the free download link below.
When you click the download icon, you will go directly to the download page. Be sure to uncheck the Google Toolbar and Google Chrome browser add ons located in the middle box before downloading.

---
Please keep our sick members in your thoughts and prayers.

Linda Treadwell is going back for more treatments once a month in Gainesville to keep the cancer at bay. Thank you for all the prayers so far. Keep them coming.
(904) 210-6799

Retired Captain Robert Lewis, from ladder four, father to retired Captain Alan and Roger Lewis was admitted to the hospital for some tests then released to go home and recover while they get results. Prayers are always welcome for a speedy recovery.

Retired Captain Alan Lewis was admitted to Mayo Hospital for a heart transplant. He will be recovering in the hospital for ten to fifteen days. His brother, Chief Roger Lewis, his father, Captain Robert Lewis and family ask for prayers for a speedy recovery. No visitors at this time.

Retired Chief John Bailey has been admitted to Brooks Rehab on University Blvd. Visitors are welcomed.

---
OUR OLDEST LIVING FIREFIGHTERS

Our Current Oldest Living Chief is Cullen Chalker.
Recently, the owners of Firehouse Subs honored him with a plaque displayed at their Beach Boulevard store.
Our Current Oldest Living Firefighter is Walter Hulbert (94). He retired from Ladder 44C after spending 35 years with the JFRD.

CLICK HERE FOR MORE INFO AND PICTURES!

Walter's 95th birthday will be October 28, 2017!
---
Your copy of the new 2016 JFRD Yearbook is ready for pre-order.
Price is $65.00. This price includes shipping to the Union Hall.
Pre-orders MUST be completed on or before before MAY 19, 2017!

CLICK HERE FOR FULL ORDERING INFORMATION.
---
Check out the March 2017 NEWSLETTER !!
---
We publish a quarterly newsletter for our widows too.
May 2017
JAXRFA EVENT CALENDAR

Informal Firefighter breakfast get together.
Thursday May 04, 2017 from 09:00 until noon.
Hardees
491 Blanding Blvd.
Orange Park, FL 32073 MAP
Red Knights Motorcycle Club meeting
6:30 PM Tuesday May 09, 2017
Location Lila's Seafood & Steaks Restaurant
beach Blvd & Parental Home Rd.
Hugh Chancey - President 912-276-0359
Retired Firefighter Breakfast and JAXRFA Meeting
Thursday May 11, 2017
8:00 AM Piccadilly Beach & University MAP
Monthly Meeting
IAFF L-122
9:00 AM Thursday May 18, 2017
A light breakfast will be served at 8:00 AM
Jacksonville Firefighter's Hall
618 Stockton Street
MAY 19, 2017 LAST DAY TO PRE-ORDER THE JFRD YEARBOOK

Price is $65.00. This price includes shipping to the Union Hall.
Pre-orders MUST be completed on or before before MAY 19, 2017!

CLICK HERE FOR FULL ORDERING INFORMATION.

JFRD
YEARBOOK
2017 Fire Ball
May 20, 2017 6:00 PM until Midnight
Lexington Hotel & Conference Center
Jax, Fl 32207
$75 per person
CLICK TO BUY TICKETS
Informal Firefighter breakfast get together.
Thursday May 25, 2017 from 09:00 until noon.
Hardees
491 Blanding Blvd.
Orange Park, FL 32073 MAP
FOOF dinner and Dance
Friday May 27, 2017
You may RSVP by e-mail jaxfoof@yahoo.com (preferred) or by phone 24/7 .
Leave a message after the greeting at 904-707-6219
FOOF

Coming up in June

Other upcoming events

---

FOOF
All FOOF Dinner and Dances will be held at the Firefighters Hall,
618 Stockton St. with social hour beginning at 6pm
dinner at 7pm on the date listed, unless otherwise announced.

Reminders will be emailed 1-2 weeks before each event.

• May 27, 2017 Friday C-shift

You may R.S.V.P. by e-mail jaxfoof@yahoo.com (preferred) or by phone 24/7 .
Leave a message after the greeting at 904-707-6219

Jacksonville Retired Firefighter Association's Officers:

President
Wayne Doolittle 904-228-9795 LOGOS
1st Vice Prhesident
Ronnie Learn 904-662-3235
2ND Vice President
Robert Tarkington 904-424-1687
Secretary
George Thornton 904-710-2614
Treasurer
John Wood 904-868-7480
Sergeant-At-Arms
Duke Denson 904-891-3381
Chaplain
Richard Brand 904-616-8262
Newsletter Editor
Meg Barr 904-707-8127
Fire Dept. Liaison
Evans Howard 904-343-1148
Activities/Social Coordinator
Ron Learn / Charlie Geiger
Webmaster
Buddy Harris 904-786-7300 or SEND A MESSAGE
Historian
Richard Brand 904-616-8262
Materials Procurement
Duke Denson/Wayne Doolittle
Financial Advisor/Auditor
Joe Smith/Richard Howard
By Laws/Election Coordinator
Joe Smith/Paul Lutzen

A note from your webmaster: If you would like any changes or updates to the website, please feel free to contact me on my cell phone 786-7300. To send me a message, CLICK HERE